MAKLUMAT KORPORAT
Mengenai PantangPlus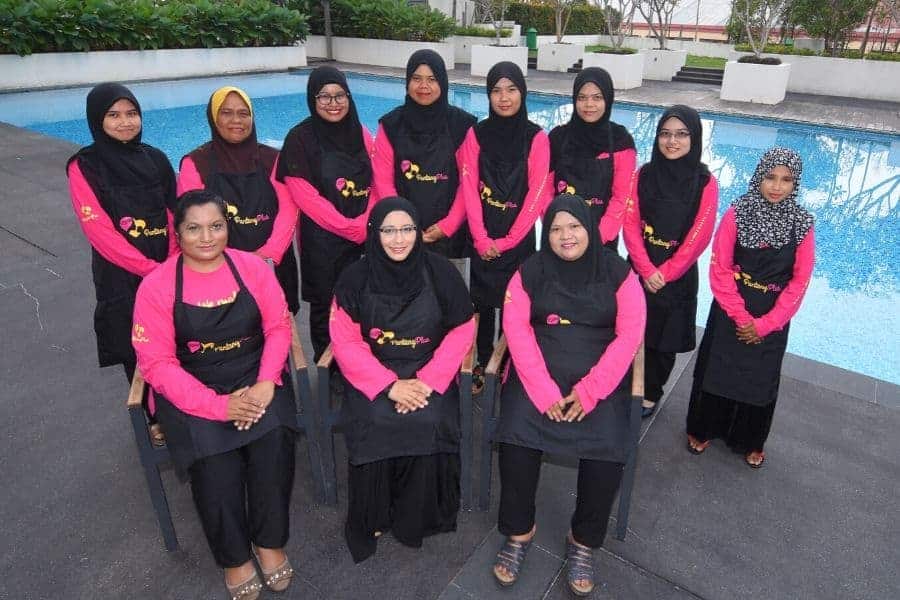 Key Management Team
Zamzana Mohd Arifin (CEO, Co-Founder)
Experience
2016 – present: Co-founder, pantangplus.com
2014 – 2016: Founder, mymakbidan.com
2010 – 2015: Director, Suri Permai Spa
2008 – 2010: Manager, Wealth Management Al Rajhi Bank Bhd
1999 – 2003: Business Development Executive OSK-UOB Unit Trust Management Bhd
2003 – 2008: Assistant Manager RHB Investment Managament Bhd
1994 – 1996: Operations Officer Public Bank Bhd
Education
BBA (H) Marketing UiTM Shah Alam 2002-2004
Diploma in Investment Analysis ITM Shah Alam 1993
SM Tg Afzan Kuantan, Pahang 1985-1989
SRK Assunta Convent Kuantan Pahang 1979-1984
Mentors & Coaches
Vision
To be the most preferred holistic confinement care regionally and globally
To be the largest health and wellness provider
To be the lifestyle education provider
The preferred complementary confinement comfort and birth-related educational provider, renowned for industry expert. by reliable therapists.
With PantangPlus.com, booking post-natal care rituals are worry-free, no-hassles, easy and comfortable.
Leveraging on the new media technologies, all new mommies need to do is to select the packages (or a la carte services) they require and make immediate online bookings.
Today, with PantangPlus.com, confinement comfort is just a few clicks away!
Mission
A leading booking platform to offer new mommies complete confinement rest post-delivery, built with social values landscape on sharing economy and tech-based advantages. The company aims to be decently profitable while offering pride and joy experiences towards a rewarding working environment for its employees, beneficiaries and stakeholders. Our direct and indirect beneficiaries are single mothers, B40 women, refugees and unwed mothers.
"We are committed to providing excellent complementary and traditional-based confinement comfort!"
Core Values
To Customer:
Caring
Empathy
Trustworthy
Safe
Quality Assurance
Convenience
Reliable
To Employees:
Honesty
Striver, Hardworking & Resourceful
Positive Attitude & Well Mannered
Strong Determination to be Successful
Gratitude
Spread Love & Respect
Reliable & Independent
Multi-Tasking
Jovial, Caring & Compassionate
Creative & Problem Solver
Key Team Player
Over-Achiever
Keen Learner
To Corporate:
Sustainability
Integrity
Scalability
Valuation
Endeavor
Disruptor
Gig economy/sharing economy platform
Technology-driven
Innovative
Pencapaian
2020
Participant, TBN Asia Virtual Conference 2020 (Transformational Business Network)
Organizer, Infaq Ramadhan 2020 PantangPlus Prihatin co-jointly BNI Solusi x Rumah Kita
2019
Participant, Program Usahawan Sosial Harapan MaGIC (PUSH) 2019
Winner, World Startup Festival (WSF)'s Halal Innovation Festival Pitching Contest
2019 (Prize worth USD35,000 on Mentoring)
Certified Vocational Training Officer by Jabatan Pembangunan Kemahiran (JPK) 2019
PitchIN Equity CrowdFunding 2019: Fundraised RM433,971
Mentor for MaGIC Global Accelerator Program (GAP) 2019
Member of MDEC Islamic Digital Economy (IDE) (2019 – present)
Accepted into Digital Ocean Hatch Global Startup Program (USD10,000 Credits) 2019
2018
Cradle CIP300 Recipient 2018 (RM300,000)
Mentor for MaGIC Global Accelerator Program 2018
Finalist, Rice Bowl Startup Awards under category Health/Medical Tech 2018
Accepted into Angel Tax Incentive Program, Malaysian Business Angel Network (MBAN) 2018
2017
Participant, MaGIC Global Accelerator Program (GAP) 2017
Participant, MDEC e-Rezeki Platform Partner (2017 – present)
UNHCR Panel for Livelihood Rohingyas Refugees Life Skills Training 2017
Finalist, Rice Bowl Startup Awards under category Health/Medical Tech 2017
Massage and Confinement Trainer for Unwed Moms under Shelter Home 2017
2016
Participant, MaGIC Accelerator Program Social Enterprise Track (MAP SE) 2016
Co-CSR "Kempen Jangan Buang" with siraplimau.com 2016
Secretary, Sisterhood Alliance NGO (2016 – present)
Finalist, Rural Business Challenge (RBC) Ideation Category, Ministry of Rural Development (Won cash prize RM10,000) 2016
Member of Business Network International (BNI) (2016 – present)
Participant, Etiqa-YPVWM Women Entrepreneur Mentoring Program 2016
UNHCR Panel for Livelihood Rohingyas Refugees Life Skills Training 2016
Participant, Alliance Bank BizSmart Challenge 2016
Participant, Championing Women Entrepreneurs at the Bursa Bull Charge Run 2016
2015
Participant, MaGIC Stanford Go2Market 2015
Participant, Rave Accelerator Program 2015
Trained Amani Child-Birth Educator and Doula 2015
2014
Chery Blair Foundation Mentor & Mentee Program 2014
MaGIC-PitchIN Challenge 2014
Certified Therapist (SKM3) 2014
CSR for Beneficiary Unwed Teen Mom (2014-present)
2013
Rootwommers Business Network Member (2013 – 2015)
2012
Member of Women Entrepreneur Network Association Malaysia (WENA) (2012 – present)
Do You Support Our Cause?
Let's make more mothers and babies happy.
Join us by becoming Investors and Shareholders.
Drop to my personal email [email protected] to know more details.