This site if for those who are looking for a confinement lady in Malaysia, so that you don't have to trouble your mother
CONFINEMENT LADY MALAYSIA
Restore Your Energy, Get A Peace Of Mind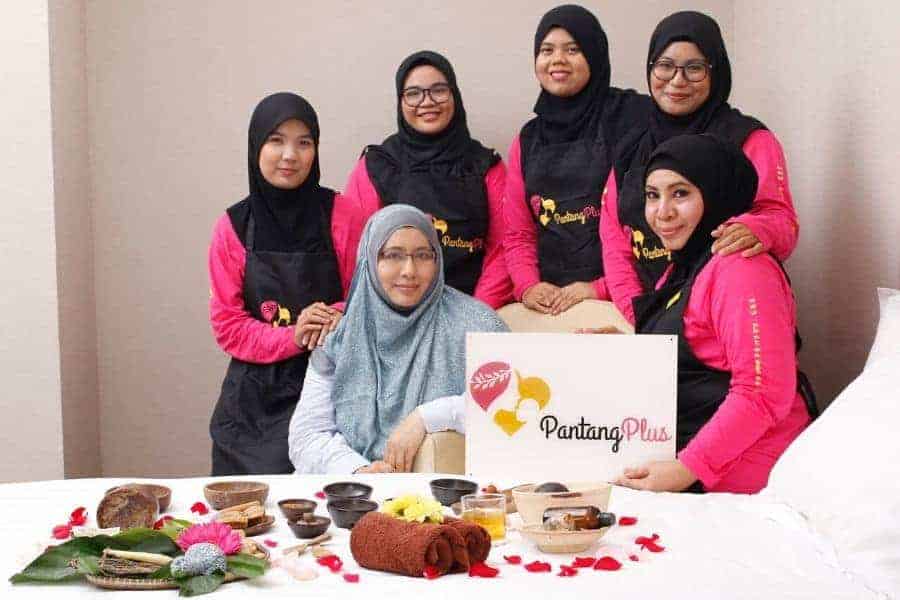 This Confinement Lady
Suitable To Whom?
THOSE WHO AFRAID TO TROUBLE THEIR MOTHER
It's a dream for us to be taken care of by our own mother. A bit uncomfortable to pantang with the mother-in-law.
But if our mother is too old, better not to trouble her. She's tired.
And even she's still working, perhaps she's busy with her work in the office.
THOSE WHO AFRAID THAT HUSBAND DON'T HELP
Honestly, it's not because the husband don't want to help. He's actually do not know what to do.
For him to cook, it could be not up to your taste. To make it worse, wrong menu and recipe. To bathe a baby, he's worried because no experience.
So, to those who afraid of doing this alone, it's better to have a helper.
THOSE WHO WORRY ABOUT HIRING BAD CONFINEMENT LADY
Of course, everybody can search on Google.
In Facebook and Instagram, you can also find the confinement services.
The question is, how do you know it's legit?
Are you willing to take a big risk?
THOSE WHO WORRY TO PANTANG ALONE
After delivering a baby, you need support. The first two weeks is the most fragile period.
If you don't have your mother by your side and husband is not helping, you may feel depressed. It can lead to post-partum depression or meroyan.
It's dangerous. Anything can happen if you choose to pantang alone. Post-partum confinement should be fun and exciting.
Confinement Lady (Without Confinement Centre)
Program Daily Visit
Our recovery program is proven. Just choose number of days.
Confinement nanny will come to your house daily.
Confinement Lady (Without Confinement Centre)
Program Stay In
Our recovery program is proven. Just choose number of days.
Confinement nanny will stay together in your house.
Confinement Lady Services
(ALL-IN)
This is a holistic package, covering all below treatment (except sengkak and miscarriage).
You do not have to cherry-pick anymore, everything ALL-IN.
For The Mother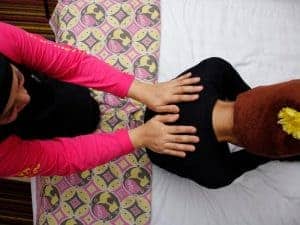 Body Massage
Improve blood circulation. The whole body will feel light and comfortable.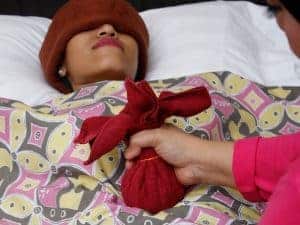 Hot Stone Therapy (Tungku)
Shrinks the womb, remove the fat & restores the body to its original state.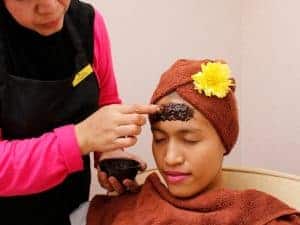 Param Pilis Tapel
Smoothes the skin, prevents inverting body & reduces heat in the head.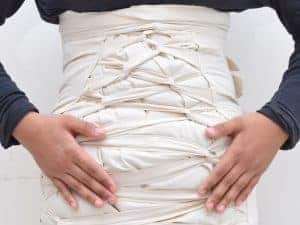 Tummy Binding (Bengkung)
Protect the internal organs, quickly shrink and tighten the flanks of the stomach.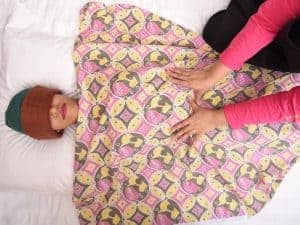 Sengkak
(*Optional) Special massage raise the female womb after childbirth or miscarriage. Definitely help if you want to conceive again.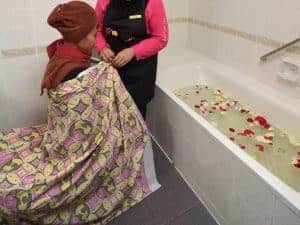 Vaginal Steam (Tangas)
Shrink back the swelling caused by the delivery process, while treating intimate parts.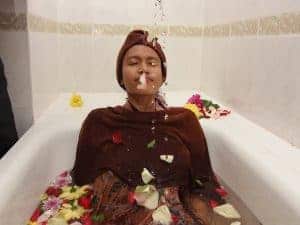 Herbal Bath (Mandi Herba)
Refresh the body, overcome the numbness problems by improving blood circulation, removing the wind and softening the nerves.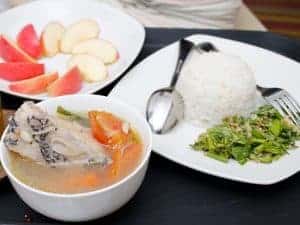 Pantang Food
Healthy food for you, in order to re-energize again. Purchase only raw materials, we will cook for you.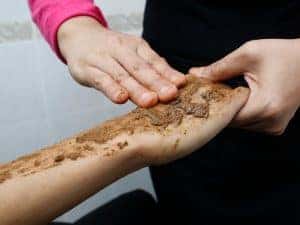 Body Scrub (Lulur)
Make the skin beautiful, smooth, fluffy & bright. Removes dead cells and ligands on the body.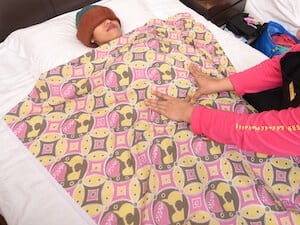 Breast Engorgement Massage (Urut Bengkak Susu)
Stimulate the milk cells to promote breast milk production.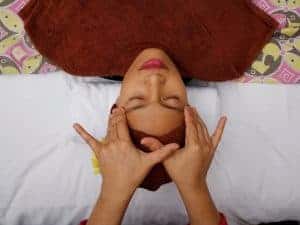 Head and Scalp Massage (Urut Kepala Buang Angin)
Eliminate the pain or dizziness that occurs due to the hard-bodied muscular muscle around the head.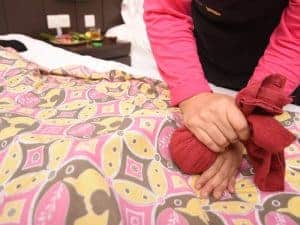 Miscarriage Package (Pakej Keguguran)
(*Optional) Remember, the body remains to be treated and guarded. Just like the person who deliver.
For The Lovely Baby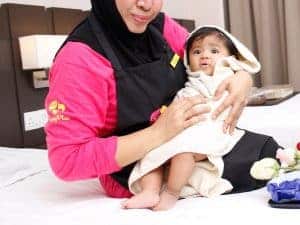 Baby Bath (Mandi)
Refresh & calm the baby. So fragrant and fresh.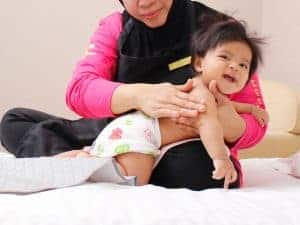 Baby Massage (Urut)
Make the baby more relaxed, enjoyed, less radiant and sleeping well.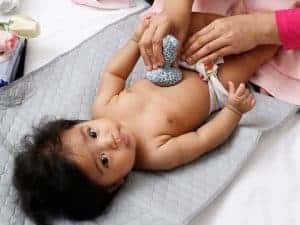 Poultice (Tuam)
Avoid the baby's tummy bloating, easily remove the wind (fart) & avoid winds.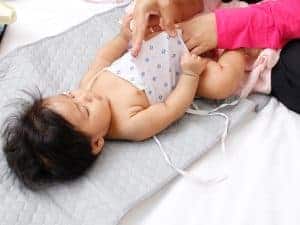 Barut
Protect the baby's belly that is still soft and avoid being affected by flatulence.
Confinement Lady Pantang Plus vs The Rest
What's The Difference?
FREE CONSULTATION
Before you commit, you can ask anything about services, packages and pricing. You can call or Whatsapp. And you can even set an appointment in the office or your house, for a one-to-one consultation.
FREE VISITATION
After the confinement lady starts treatment, we will continue to monitor her work. We will set foot to your house to check is everything is fine.
FREE GOODIES
As a token of appreciation, we will give away free goodies in a goodie bag such as baby lotion, free sample for formula milk, lactation cookies, chocolate dates and merchandise.
FREE BABY CLASS
Do not worry too much if you do not know how to handle a baby. First time? No problem. We will also teach your husband to learn how to bathe a baby, change diapers, massage a baby and many more.
EXPERIENCED CONFINEMENT LADY
What if you wrongly hired a confinement lady who can't deliver?. At PantangPlus, all confinement lady must attend an interview and undergo a rigid screening process. We even test their massage skills. They are all Malaysian citizen, not Indonesian. They are all trained, skilled and experienced. With Pantang Plus, it's a guarantee.
NOT SATISFIED, GET A REPLACEMENT
Thanks for having a trust in Pantang Plus. In case you're not satisfied, we will replace the confinement lady at our costs. In PantangPlus, customer satisfaction is key. This is our promise. Terms and conditions applied.
Confinement Lady
Coverage For Whole Malaysia
Do not worry, our confinement ladies are everywhere.
We cover whole Malaysia, including Sabah & Sarawak.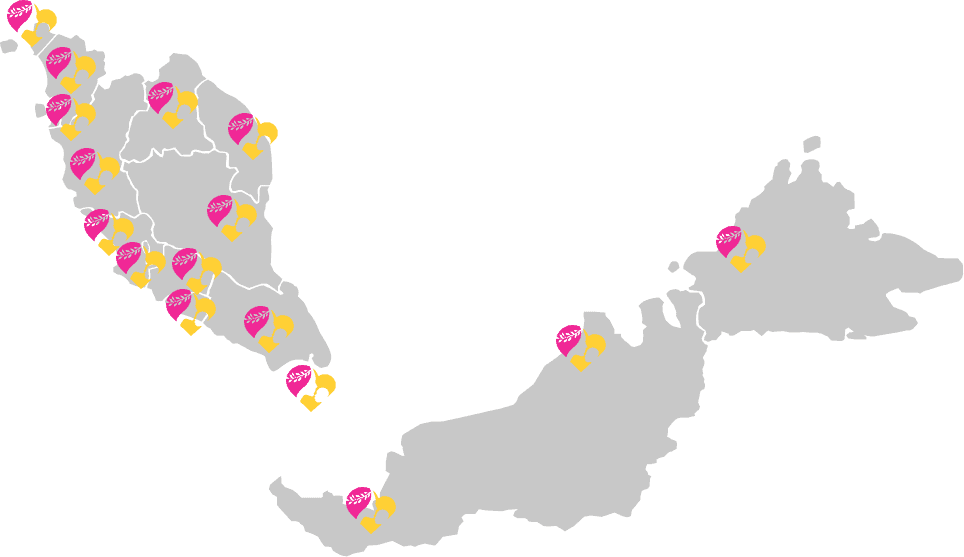 Confinement Lady
Overseas Coverage
Outside Malaysia? No problem!
We do cover few countries. If not listed, please contact us.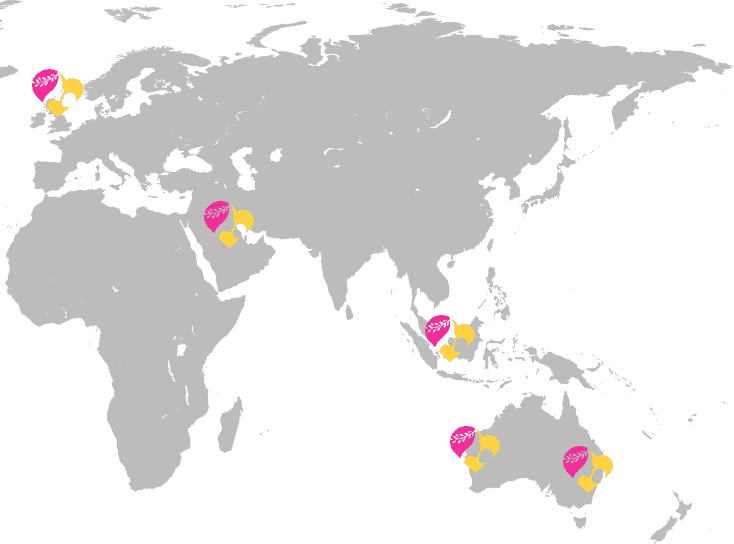 Get A Free Quotation
With Details, Discounts and Final Price

Deposit payment is just RM500.
After this, you don't have to survey and compare anymore.