With our confinement lady, we Say 'NO' To The Virus Epidemic With Passion!
Our Superb And Meticulous Anti-COVID Procedures
Will Ensure The Safest Confinement Journey In The Industry.
That's Our Promise with Our Confinement Lady!
CALLING ALL 'SOON-TO-BE' MOTHERS
"Who Else Wants To Stop Their After Child-Birth Worries
And Have Their 'Important Tasks' Taken Cared Off
During Their Postpartum Confinement Period
At The Comfort And Safety Of Their Own Home?"
Our Professional, Holistic Confinement Experts Will Help You Get Through Tough Times,
And Turn Your Possible Nightmares Into Paradise…
All While You Get To Rest, Restore, And Bond Closely With Your Baby
During This Crucial Time!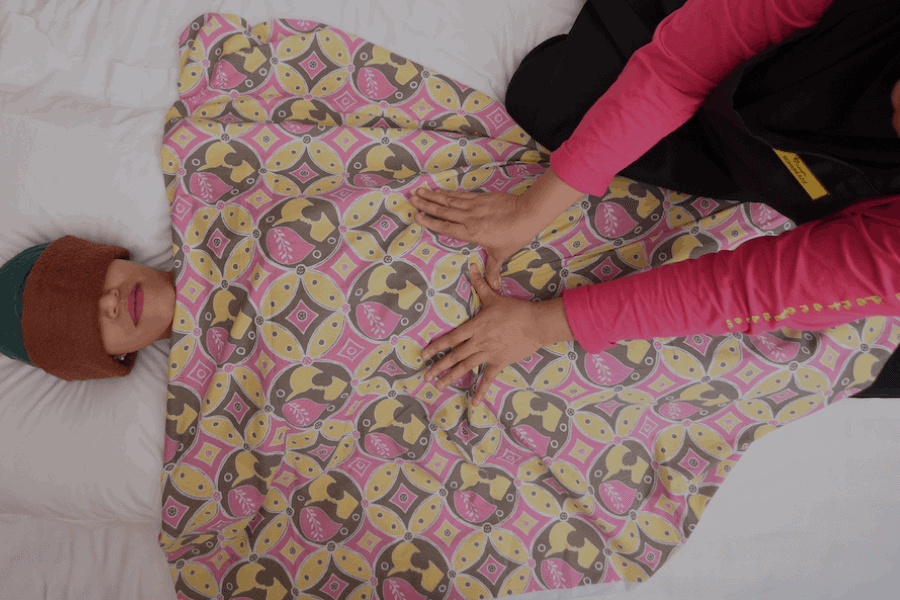 We Get It!
You've just been true a hellish ordeal in the ward, and your body is battered and tired beyond words. You need rest and you felt relieved thinking that you've finally toughened it out and now the tough gets going.
Sadly, that can't be any further from the truth!
Anyone… both husband or wife who has been through postpartum will tell you this without hesitation…
'It's NOT going to be a walk in the park!'
Taking care of a newborn and the weakened mother is no easy task, especially for those who are not experienced.
There's a lot to do and it gets very tiring fast and if an untrained confinement lady is handling everything alone, they may soon get frustrated and cause a scene which can quickly turn into a traumatic experience.
Nobody deserves to go through a bad Post-Partum experience, especially when it may affect the health of the baby or the mother in the long run if conducted wrongly.
Well… Worry Not Because…
We've Got The Perfect Solution!
At Pantang Plus, our 14-day 'at-home' exclusive confinement package strive to deliver the best confinement period so that you can get affordable 5-star treatments like no other.
Our therapists are all highly-trained and are fully certified and capable to provide you with the best possible confinement services for optimum results.
We have a manic passion to help mothers recover and nurture their babies delicately right from the comfort of their home so that they can be strong and healthy for the wonderful life ahead.
All our esteemed therapists are locals and not foreigners.
So rest assured that you do not have to worry about any 'shady' inexperienced 'Indon maids' acting like they know what they are doing when they actually don't!
You'll get a free complimentary consultation with us when you call us today and if you decide to book with us, we'll prepare you some nice free goodies and a free baby care class just for you.
Here's What We Provide!
The Complete Confinement Lady Services
This is a holistic package, covering all below treatment (except sengkak and miscarriage).
You do not have to cherry-pick anymore, everything ALL-IN.
For The Mother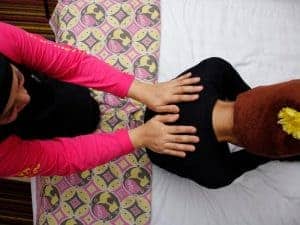 Body Massage
Improve blood circulation. The whole body will feel light and comfortable.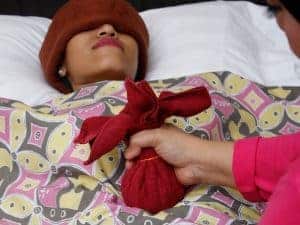 Hot Stone Therapy (Tungku)
Shrinks the womb, remove the fat & restores the body to its original state.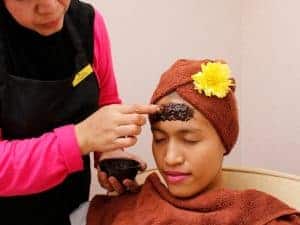 Param Pilis Tapel
Smoothes the skin, prevents inverting body & reduces heat in the head.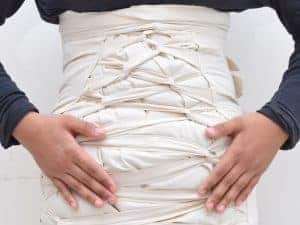 Tummy Binding (Bengkung)
Protect the internal organs, quickly shrink and tighten the flanks of the stomach.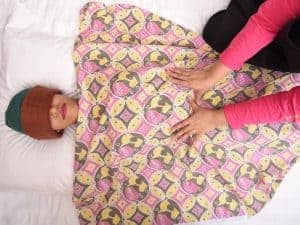 Sengkak
(*Optional) Special massage raise the female womb after childbirth or miscarriage. Definitely help if you want to conceive again.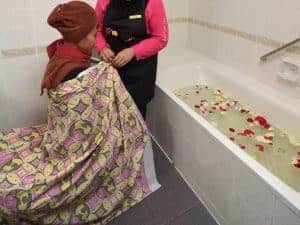 Vaginal Steam (Tangas)
Shrink back the swelling caused by the delivery process, while treating intimate parts.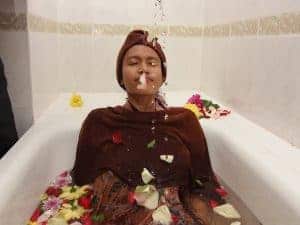 Herbal Bath (Mandi Herba)
Refresh the body, overcome the numbness problems by improving blood circulation, removing the wind and softening the nerves.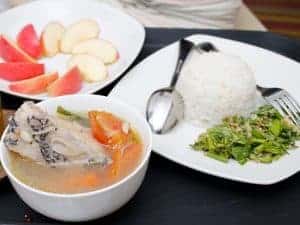 Pantang Food
Healthy food for you, in order to re-energize again. Purchase only raw materials, we will cook for you.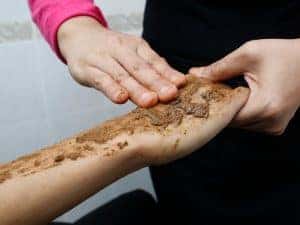 Body Scrub (Lulur)
Make the skin beautiful, smooth, fluffy & bright. Removes dead cells and ligands on the body.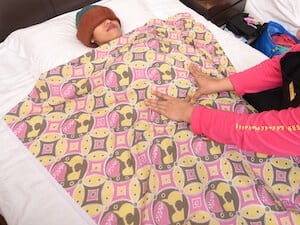 Breast Engorgement Massage (Urut Bengkak Susu)
Stimulate the milk cells to promote breast milk production.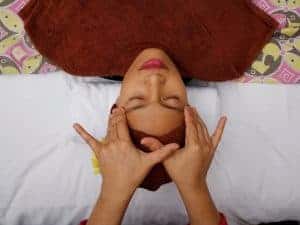 Head and Scalp Massage (Urut Kepala Buang Angin)
Eliminate the pain or dizziness that occurs due to the hard-bodied muscular muscle around the head.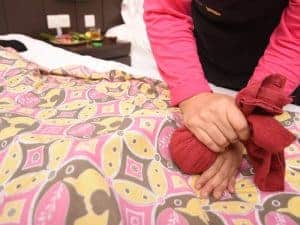 Miscarriage Package (Pakej Keguguran)
(*Optional) Remember, the body remains to be treated and guarded. Just like the person who deliver.
For The Lovely Baby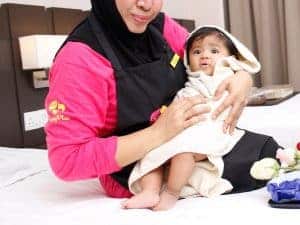 Baby Bath (Mandi)
Refresh & calm the baby. So fragrant and fresh.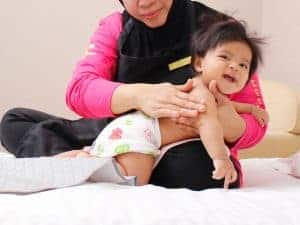 Baby Massage (Urut)
Make the baby more relaxed, enjoyed, less radiant and sleeping well.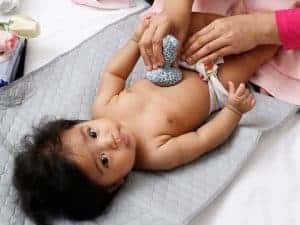 Poultice (Tuam)
Avoid the baby's tummy bloating, easily remove the wind (fart) & avoid winds.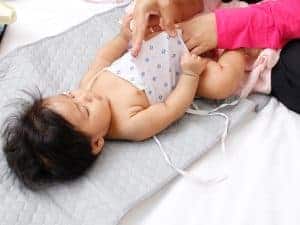 Barut
Protect the baby's belly that is still soft and avoid being affected by flatulence.
See What Our Happy Clients Have To Say About Us!
Puan Zam was very friendly and encouraging throughout my confinement period. She is very knowledgable and was very patient in teaching my mother and I how to care for my baby. We learned how to clean my baby's face, give her a bath, burp her, change her clothes, swaddle her and bottle-feed her.
Puan Zam's massages felt so good, especially when I had shoulder pains due to breastfeeding my baby. I enjoyed every bit of it. She had also provided me with the hot tungku treatment (hot stones) which was something that I have not experienced before, but it was a very relaxing and soothing to my stomach area.
This treatment helped to reduce the air trapped in my empty uterus, shrinking my uterus and my belly back to its original size. I really noticed the significant improvement! Puan Zam gently reminded me to rest as much as I could because it was important for me to care for myself first in order to care for my baby.
She repeatedly expressed how important the confinement period was for mothers. I truly treasure the advices and tips she gave me. I would personally recommend Puan Zam's services because she is very dedicated in what she does.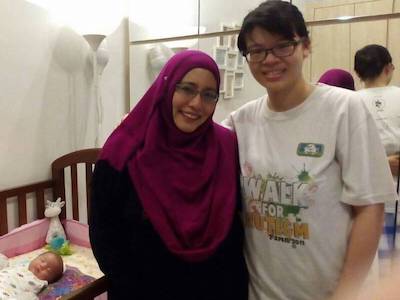 -Irene, TTDI, KL
Dulu semasa kelahiran anak pertama, saya tak percaya amalam berpantang secara tradisi ini bagus. Asyik harap badan 'repair' secara automatik. Rupa-rupanya, saya salah! Selepas suami 'komplen' badan tak sedap, saya mula ambil perhatian.
Jadi, sebelum bersalin anak kedua lagi, saya dah tempah Kak Bidan siap-siap. Serik kalau badan tak pulih-pulih lagi. Suami pun sudi sediakan bajet untuk ini. Alhamdulillah.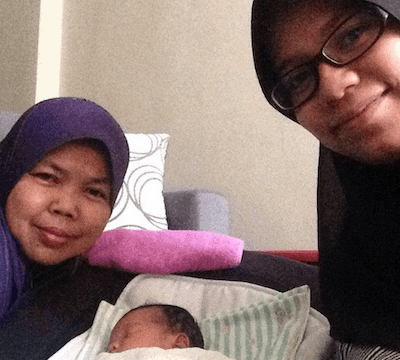 -Lisa, Cheras, KL
Choose Between Stay-In Or Daily Visit!
Our affordable confinement package is for 14-days where you can choose from our proven packages below. It's your choice if you want your confinement lady to stay at your house, or if you wish for her to visit daily instead.
Should you need a different package or number of days, please feel free to contact us for a fast free, non-obligatory quote!
Who Is This For?
Anyone who does not wish to trouble their mother
It's every woman's dream to be cared for by their own mother during confinement. Plus, it just feels awkward and uncomfortable to go through confinement with our mother-in-law!
And… if your mother is getting a little too old, isn't it better not to trouble her?
She's tired and could use all the help she can get. Or maybe she's still working and she's just as busy with her day to day job.
Our confinement package will help you solve this problem any day!

Anyone who is afraid that their husband will be of little help
Confinement is no easy task and it's not your husband's fault if he feels at lost and unsure of what to do.
Cooking would definitely be out of the question… and to make it worse, he might cook the wrong menu and use the wrong recipe that may hurt your confinement results.
And bathing the baby is a rather delicate task and he might be worried sick of because he has no experience for this sort of thing.
So, for husbands who are afraid of doing this alone, it's just simply better to get someone like us to help you and your wife make everything a breeze!
Anyone who is worried that they might accidentally hire a 'bad' confinement lady
Of course, anyone can do a quick search on Google, Facebook, and even Instagram for a confinement lady.
The question is… how do you know if they are legit?
You DON'T!
By now, you should have heard of all those 'Bad' confinement lady stories that came straight out of a horror movie.
So the question is… are you willing to take a big risk at the cost of your own health and your baby's safety?
To make it worse… you might even get tangled up with someone who is stubborn, emotionally unwell or just there to scam your money!
Anyone who has no one else to turn to…
After delivering a baby, you need support. The first two weeks are the most fragile period. So don't even think of going through this entire ordeal… ALONE!
If you don't have your mother by your side and your husband is unsure how he can help, you may get emotionally drained and this can lead to post-partum depression or what we call… meroyan.
It's dangerous!
Anything can happen if you choose to 'pantang' alone. Post-partum confinement should be fun, exciting, and rejuvenating.
Anyone who wishes to get the best care for your newborn child and the mother
Yes, you and your baby deserve nothing but the best.
After all, what you've just been through is nothing short of a miracle. So it just makes sense for you to be cared for properly by experienced hands.
Our trained professionals will treat you 'gentle' and so will your baby. We select every therapist carefully based on their passion to help any mother glide through a successful confinement.
When You Hire Us, You Are In Good Hands!
Furthermore, We Cater To All Races…
Malay, Chinese, Indians,
and even Foreigners (SG, AU, UK, UAE)!
Confinement Lady
Coverage For Whole Malaysia
Do not worry, our confinement ladies are everywhere!
We cover whole Malaysia, including Sabah & Sarawak and even overseas.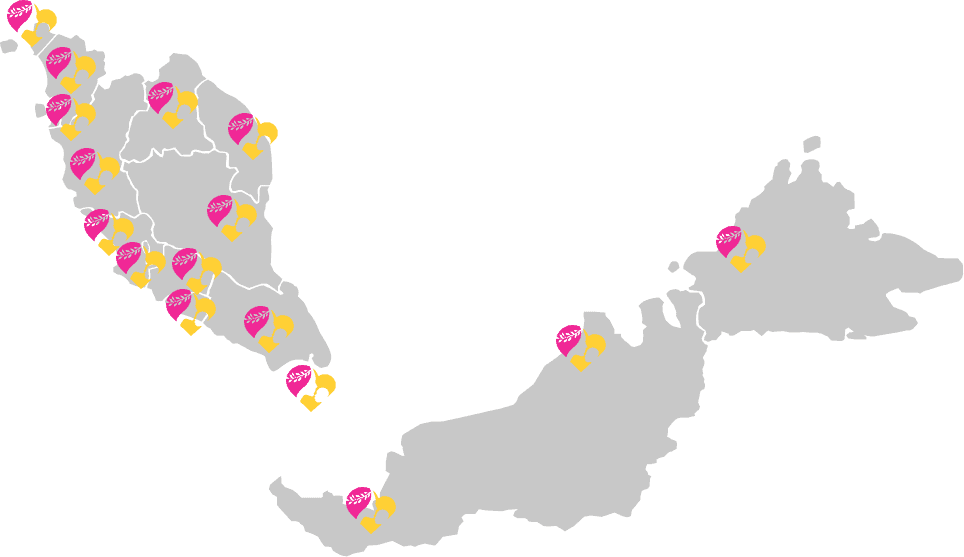 Confinement Lady
Overseas Coverage
Outside Malaysia? No problem!
We do cover few countries. If not listed, please contact us.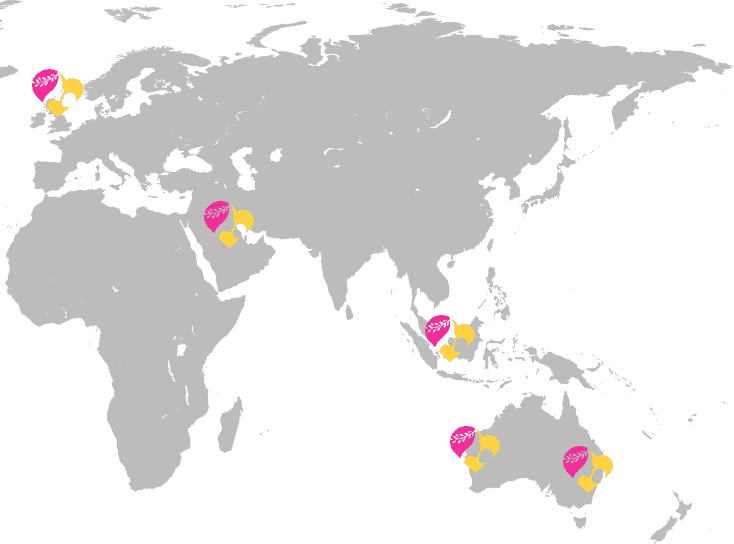 More Testimonials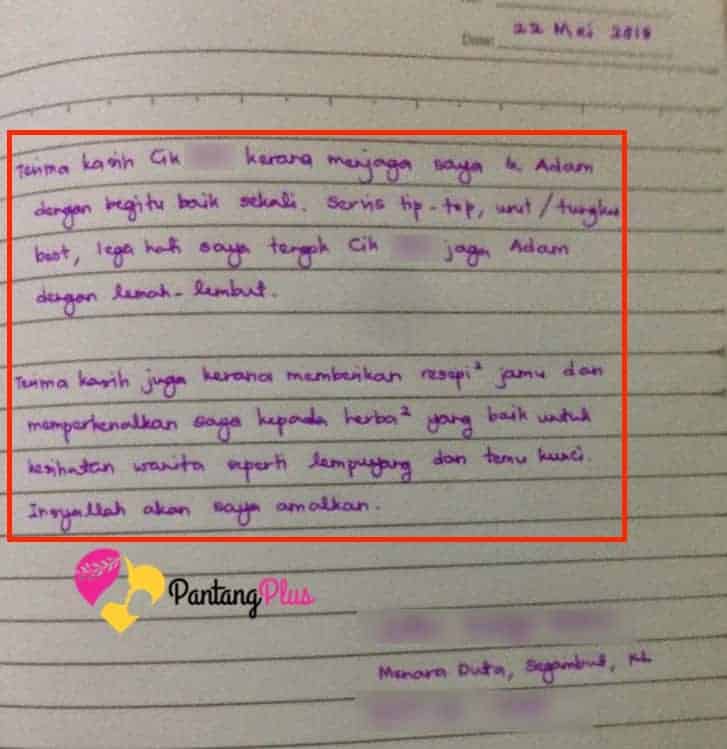 Why Choose Us?
Confinement Lady Pantang Plus vs The Rest
What's The Difference?
FREE CONSULTATION
Before you commit, you can ask anything about services, packages and pricing. You can call or Whatsapp. And you can even set an appointment in the office or your house, for a one-to-one consultation.
FREE VISITATION
After the confinement lady starts treatment, we will continue to monitor her work. We will set foot to your house to check is everything is fine.
FREE GOODIES
As a token of appreciation, we will give away free goodies in a goodie bag such as baby lotion, free sample for formula milk, lactation cookies, chocolate dates and merchandise.
FREE BABY CLASS
Do not worry too much if you do not know how to handle a baby. First time? No problem. We will also teach your husband to learn how to bathe a baby, change diapers, massage a baby and many more.
EXPERIENCED CONFINEMENT LADY
What if you wrongly hired a confinement lady who can't deliver?. At PantangPlus, all confinement lady must attend an interview and undergo a rigid screening process. We even test their massage skills. They are all Malaysian citizen, not Indonesian. They are all trained, skilled and experienced. With Pantang Plus, it's a guarantee.
NOT SATISFIED, GET A REPLACEMENT
Thanks for having a trust in Pantang Plus. In case you're not satisfied, we will replace the confinement lady at our costs. In PantangPlus, customer satisfaction is key. This is our promise. Terms and conditions applied.
Indulge In Possibly The Best Confinement Package In The Industry With Us!
Imagine… never having to worry about your confinement lady messing up the entire process while you and your mother/mother-in-law are able to rest after fighting hard to bring your adorable baby into this awesome world.
Isn't it worth it to make sure that you get you and your baby's health back on track the proper way without having to go to any unfamiliar 'confinement center' and get cramped together with other post-partum mothers that may take away the attention and care that you rightfully deserve?
You get to enjoy the comfort of your home, with your family, in a familiar bed, while you rest and get treated like a queen to heal and repair that worn out body.
Yes, giving birth takes a huge toll on a woman's body and we do not take our procedures lightly. Every treatment we provide has an important purpose and you'll be handled with care by trained professionals that are experienced and eager to help.
So if you have been looking for a pair of trained hands to deal with your confinement period and get all the things right the first time…
Don't Wait!
Treat Yourself, Your Family And Child Kind. Call And Book Us Today!
Slots Are Extremely Limited!

~ All Our Procedures Are 100% COVID-PROOF ~
Get A Quotation Now!
Free, Fast & Non-Obligatory